EQscience,
stands for  Quality services in: 
Sciences,
Health-care,
Consulting,
Coaching,
Marketing,
and Management Support.
We offer our services to all customer segments in the Equine industry.
From the devoted hobbyist,
across adepts and the independent professional,
all the way to the Enterprises level customers.
As the requirements for the different stakeholders are very different, we are offering different standard packages at affordable rates,
which will cover the most common requirements for each individual or organization.
For those with more specific needs, we can propose complete customized services and programs.
However,
no matter if you are a hobbyist or an Internationally renowned stud farm,
you are important to us,
and we will do our utmost to offer you a personal service experience second to none.
Different Customers
Different Services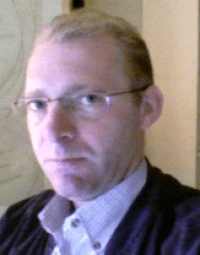 Hendrik Spiessens
Dr. Equine Sciences and Management
A word of
Hendrik Spiessens
CEO  EQscience
---
I was born a horse lover.
Which is a blessing and a curse in disguise. Everyone who ever had a horse cannot but agree.
But for as long as I can remember, I loved horses.
And I was committed to my first love. Even from a young age.
I must have been about 12 years young when I decided to become a Stable manager.
I kind of elbowed myself into the stables of the Earl of Bornem, who was a devoted horse lover himself, and who enjoyed tutoring me.
My relation with the stable manager was less frictionless though because I was driving the poor man crazy with my never-ending questionnaire.
But I loved every minute I spent there, and there is no doubt that my passion for horses took root in those beautiful stables.
Besides that, the Earl was well known in the Belgian and International Equine Industry.  As such, I got introduced to many influential people in this world, and before I was in my twenties, I had already built a significant personal network.
But while my passion for horses, gave me much joy (and equal amounts of problems), I felt wanted to do more with my passion.
I wanted to learn more, and I wanted to share my knowledge with others.
In my early Twenties, I took and successfully concluded my first Equine Management Courses.
Which turned out to be a good decision because soon I got the opportunity to apply my new skills.
Working as a teacher, tutor, and coordinator, I worked in Portugal, Spain, and other EU Countries with several riding academies and vocational schools promoted by EU Study programs.
While teaching at a School of the Department of Employment and Professional Training of Portugal and Spain, another opportunity knocked at my door.
I successfully enlisted at the University of the West Of England to complete my degree as Doctor in Equine Science and Management.
Since then I collaborated with several universities, spin-offs and Equine enterprises in the EU, UAE, and the USA.
So why EQscience I get asked quite often.
Well, after a lifetime of being involved with horses and everything that comes with it, I have the feeling that the Equine industry is suffering a form of suffocation.
Information suffocation that is.
Skills and knowledge are being passed on, either from generation to generation or on a need-to-know basis.
While I do recognize, that every industry or business, has to safeguard certain aspects of their knowledge, when overdone, when secrecy becomes a trade culture, it has the potential to inhibit a healthy growth in all the aspects of the industry.
And this is the reason why we believe that EQscience has a purpose in the Industry. More than that, we intend to become a major game changer in the Equine industry.
While I obviously value the information and knowledge I acquired over the years, EQscience will be the facilitator, to distribute these resources affordable ( a lot of it even for free), transparently and directly applicable, even for the hobbyist.
Although this may seem disruptive to some,
I have confidence that in the bigger picture, we will be able to make the sports, and the industry as a whole, more accessible, more enjoyable, and more profitable for all the stakeholders involved.
Hendrik Spiessens